Fitness
We offer three Fit30 Group Fitness Classes each week coached by Brickhouse Health and Fitness. The classes will be held on Monday, Wednesday, and Friday from 6:30 AM-7:00 AM in the indoor tennis facility starting on Monday, July 27, 2020.
These 30-minute classes are designed to improve your fitness level, no matter your starting point or ability. Your class time will be spent working toward a better version of yourself through purposeful movement designed to get results.
Functional, bodyweight movements at variable intensities will keep you making progress while also keeping it fun! Each class is closely coached by Brickhouse Health and Fitness owner Ryan Robertson, whose goal is to help you move better and improve your health. Ryan will also be offering personal training services here at Hunting Hills Country Club.
Please bring a workout mat to class with you each day (not required but recommended). Classes are included in all membership categories Club Under 40 +. Classes are $3 per session for Social and Pool members. Fitness classes are not available for Owner Dining Members.
If you are interested in membership, please reach out to Sarah Blanchard at sarah@huntinghillscc.com.
Meet the Instructor
Ryan Robertson was the Head Golf Professional at Hunting Hills Country Club for 6 years prior to entering the fitness industry in 2015. In 2016, he co-founded CrossFit Unify Roanoke and in May 2017 took ownership of Brickhouse CrossFit. In 2020, Ryan initiated a re-brand of the business to Brickhouse Health and Fitness, a coaching service designed to change lifestyles using fitness and nutrition coaching. Currently, Ryan leads his team at Brickhouse and focuses his time and energy on bringing life-changing health and fitness to clients of all ages, abilities, and backgrounds in the Roanoke Valley.
Ryan loves seeing and helping in the physical, mental, and emotional progressions of everyone he coaches. He enjoys the entire process from initial awareness, goal setting, the first steps on the journey, and the hardships along the way. He excels at overcoming obstacles and setbacks, and ultimately achieving our goals. The entire journey is incredible, fulfilling, and should be a lifelong process!
Coaching Credentials/Certifications:
CrossFit Level 3 (CCFT)
CrossFit Level 2 (CF-L2)
CrossFit Level 1 (CF-L1)
ACSM Certified Personal Trainer
American Red Cross Adult First Aid/CPR/AED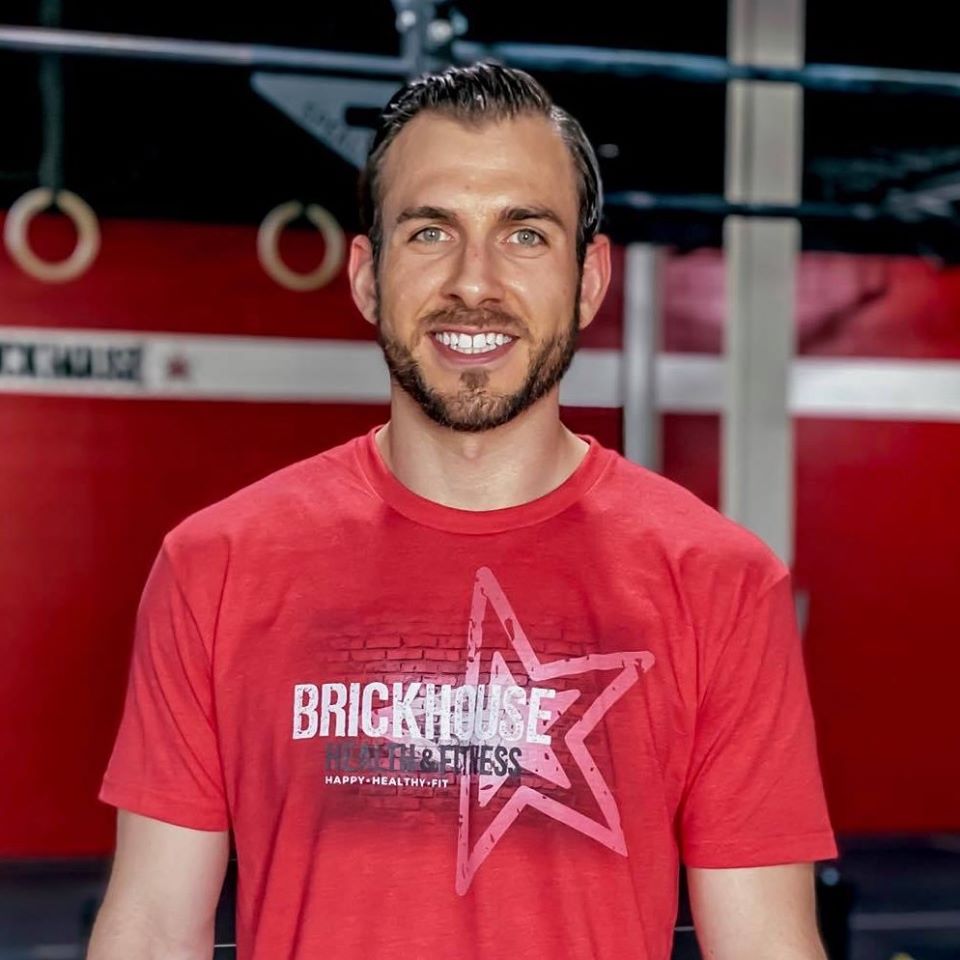 Yoga Classes
Just a reminder we are currently offering 2 Yoga Combo Classes each week coached by Ashley Beamer. This class incorporates yoga postures, Pilates mat sequences, and traditional stretches to improve strength, flexibility, and overall well being.
All fitness levels are welcome. It is a great way to start your day. Classes are Tuesdays and Thursdays 8:00am -8:45am, held in the ballroom.
Meet the Instructor
Ashley Beamer has been involved in health, fitness, and wellness for most of her life. Ashley was the Group Exercise Manager at Carilion Wellness Roanoke (RAC) for almost 15 years. She taught a variety of group classes such as "yogarobics" and modern dance. In 2011, she became a Balanced Body certified full apparatus Pilates trainer. Ashley currently co-owns Pilates at Piccadilly - a Pilates studio offering clients one-on-one and small group training on Pilates equipment. She grew up dancing, has a passion for the art of movement, and loves how it can make people feel about themselves. Ashley says our bodies were designed to move and even small movements can change anyone's mood and state of mind!
Balanced Body Pilates Trainer
ACE (American Council on Exercise) - Personal Trainer
ACE - Group Fitness Instructor
ACE specialty Functional Movement
MELT Hand and Foot certified