Hunting Hills offers an exceptional culinary experience and we look forward to serving you and your family. If you are interested in ordering take out or making a reservation, please call 540.774.4435, Option 0.
---
Meet our Executive Chef - Scott McGuire
Scott has always had a passion for food, but more importantly, giving people a reason to come together. He started his journey working in kitchens when he was fifteen at the vocational school culinary arts program and was hired as a line cook at the Danville Golf Club. From then he accepted positions in Williamsburg, Norfolk, and then Bethlehem, Pennsylvania. Scott later made his way back to Virginia and accepted a position at Billy's in downtown Roanoke. After Billy's, Scott was offered a position as an executive sous chef at Waterfront Country Club in Moneta. Hunting Hills Country Club is very excited to have such an experienced and driven Chef.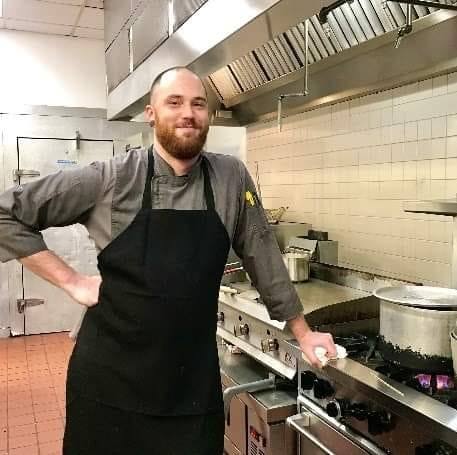 Clubhouse Dining
Sunday: 11am-3pm for Brunch
Monday: Closed
Tuesday: Curbside Only 12 pm-8 pm - place orders by 6 pm
Wednesday-Saturday: 12pm-8pm for Lunch, Dinner, & Curbside
Lunch Menu 12-5 pm Wednesday-Saturday
Dinner Menu Tuesday-Saturday 5 pm-8pm
Brunch Menu Sunday 11 am-3 pm