Get SOCIAL! Join us for our monthly Mixed Doubles Socials featuring unlimited balls, delicious bites, cocktails, and co-ed play!
Adult Saturday Clinic: 10:30-11:30 am:
If you want to learn to play tennis, start again, or just become more comfortable and confident on the tennis court, this clinic is for you. Sign up is weekly; cost is $12.00 per session.
Cardio Tennis:
Fridays 9:00-10:00 am. Join us for an hour of stimulating tennis - movin' to the music. Heart rate and calorie usage are monitored as you sharpen your tennis skills. Weekly sign-up is necessary, and the cost is $10.00 per session.
Ladies' Wednesday Clinic:
Saturdays, 11:30am-12:45pm. Clinic incorporates practice drills, technique, and instructional play. Limited to 8 players. Weekly sign-up is required. Cost is $13.00 per session.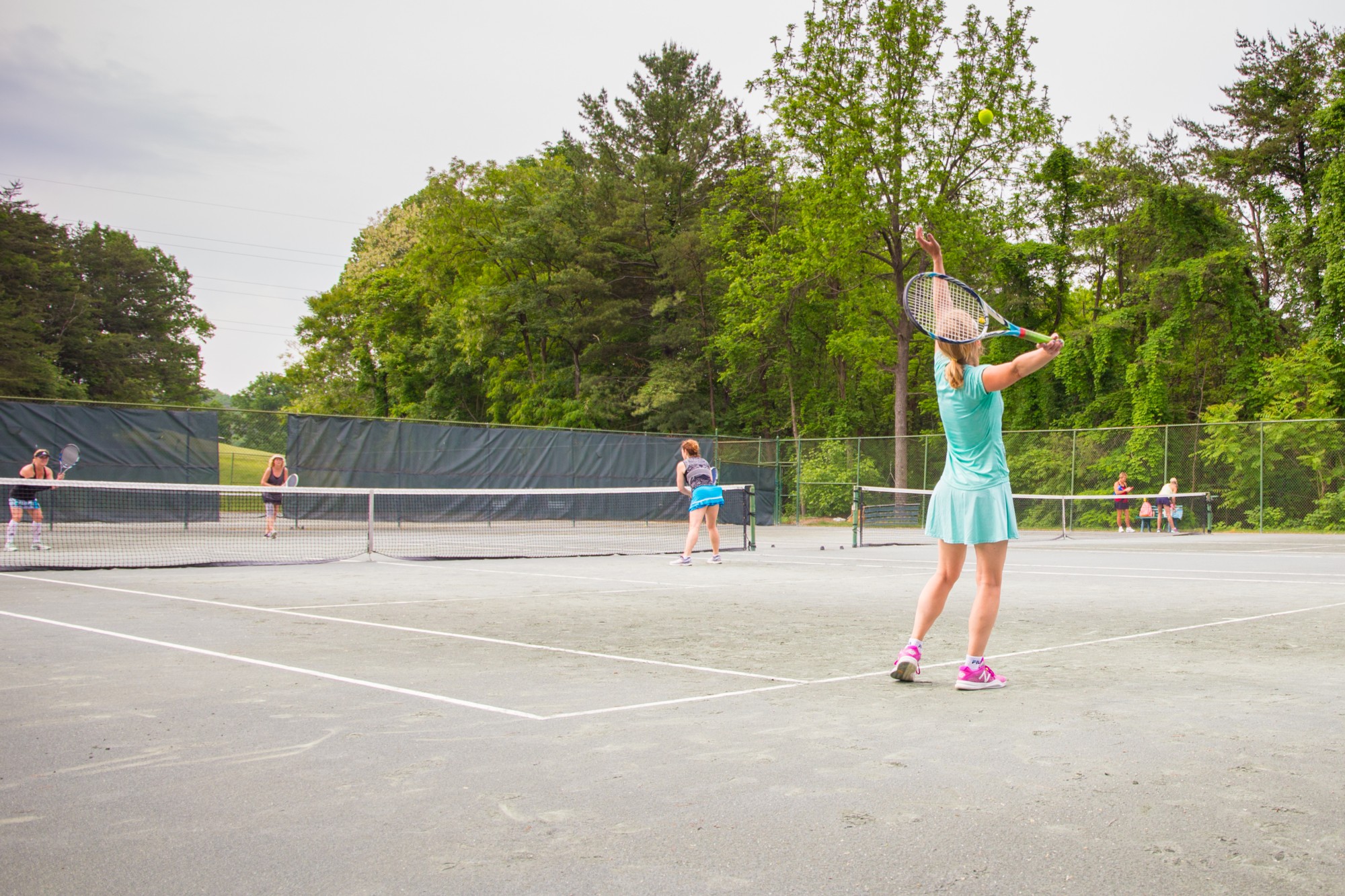 Pickle Ball is here!
Come and learn to play the new and exciting game of Pickle ball! Socialize with your fellow club members and learn a new activity. Refreshments will be served. Call the tennis shop, 540.774.8880 to sign up!
Club Facilities:
The Tennis Facility at Hunting Hills Country Club is first rate. The two indoor cushioned courts have a tournament level Turbo Candle lighting system with backlights, and reflective puncture resistant ceiling. Outside, the facility offers four lighted hard courts and four Har-Tru (clay) courts. The recently renovated ladies and gentlemen's locker rooms are designed with wooden lockers and feature new shower and dressing room areas.
The Tennis Facility is open seven days a week. Helping members to improve their game and to enjoy "The Sport of a Lifetime" is the main goal of our Tennis Professionals.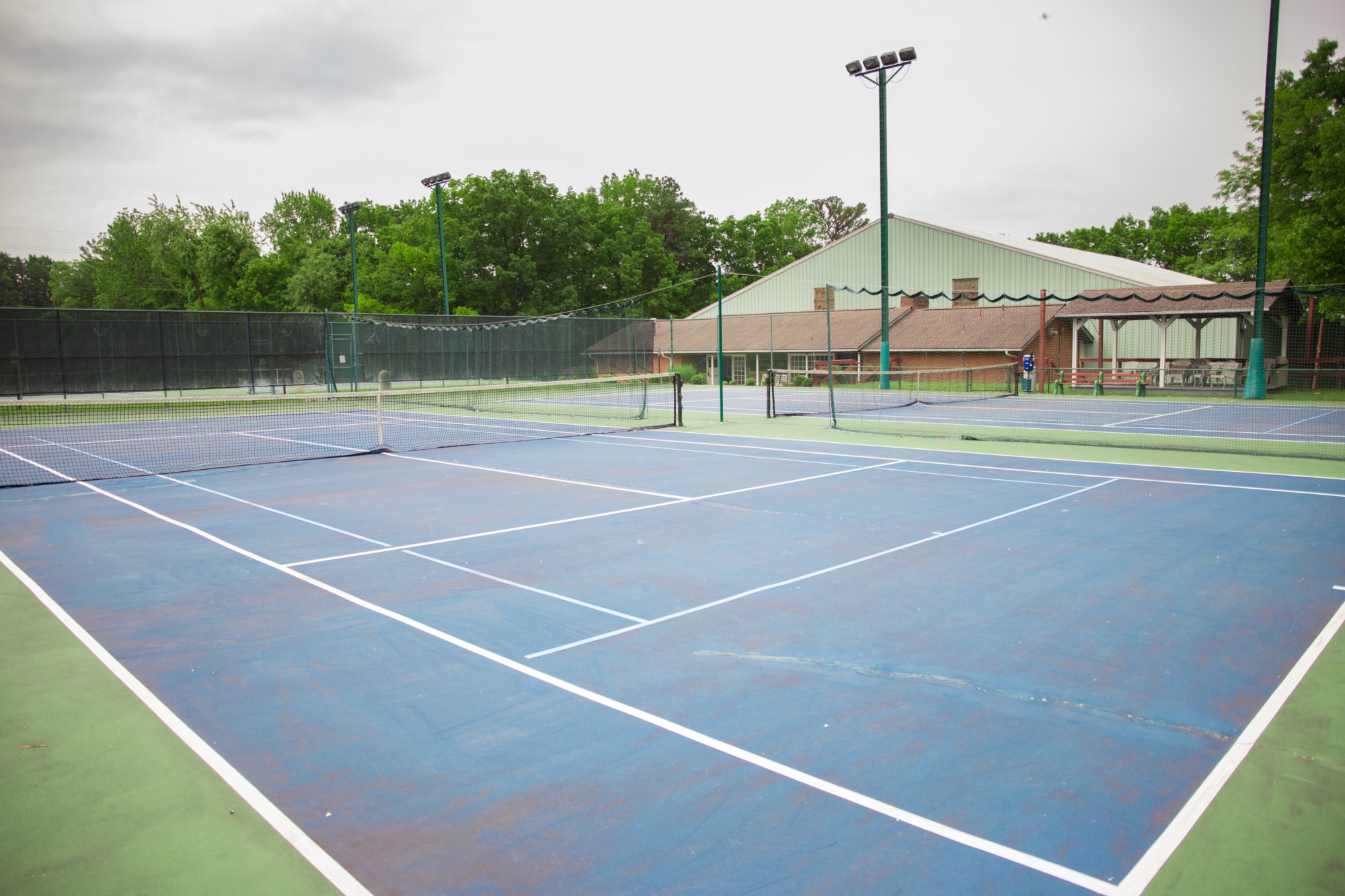 *Stop by our Pro Shop or call us at 540.774.8880 to satisfy all your tennis needs including equipment purchasing and service!*