Hunting Hills Junior Golf Program strives to be the best in the area with a variety of activities that caters to every level. The program has received regional and national awards. Head Professional, Aaron Dooley, has an excellent resume with Junior Golf but more important, he is dedicated to provide the best Junior Program in the area. The Hunting Hills Junior Golf Program has something for everyone. In addition to administering the Club's program, the professional staff administers the Roanoke Valley Junior Golf Association.
Hunting Hills Golf Academy
The Academy is dedicated to the long-term improvement of all its students. With Junior Golf programs that begin at age 4, we are committed to created a pathway to success for golfers of all ages. The Hunting Hills Golf Academy will utilize the latest technology and teaching techniques, such as FlightScope X3 and the Operation 36 Junior Golf platform, to provide a full year training environment for its students.
---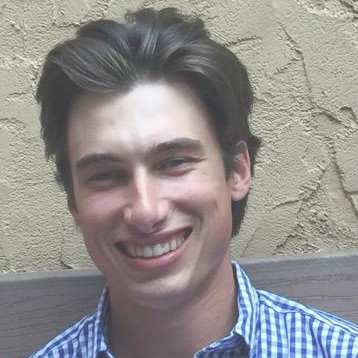 Peter Weisel - Golf Professional
A life-long athlete, Peter began playing golf when he was in high school in Montclair, New Jersey. He caught the golf bug almost instantly and worked on his game enough to earn All-Conference honors during his senior year, when he played in the New Jersey State Tournament of Champions. Peter moved to the Valley in 2009 to attend Roanoke College where he played on the golf team. After serving as a caddie and intern at the Montclair Golf Club and Ridgewood Country Club (a Golf Digest Top 100 Course in America) in New Jersey, Peter began working at Roanoke Country Club in 2013, where he served as an Assistant Professional and the Junior Golf Coordinator.
Peter's passion for instruction has compelled him to seek out the latest technology and teaching techniques. His desire to provide the best possible instruction to his students has led him to becoming a PGA Apprentice, US Kids Certified Coach, Titleist Performance Institute Level 2 Junior Coach, and a Flatstick Certified Putting Instructor. This past year, the US Kids Foundation recognized Peter's enthusiasm for Junior Golf by naming him a 2016 US Kids Golf Honorable Mention Top 50 Kids Teacher.
As the Regional Junior Golf Coordinator for the Virginia State Golf Association, Peter now has the ability to bring more Junior Golf opportunities to the Roanoke Valley and Southwest Virginia. Peter lives in Roanoke with his wife Kelsea and their Tibetan Terrier named Bagel.
---
Private Coaching: Making lasting change in your golf game takes practice and a plan for improvement. The best way to start is with a Full Game Analysis with Peter, where you will spend time analyzing your full swing, putting stroke and on-course strategy. Using the latest technology such as FlightScope, SAM PuttLab, and Edufii, Peter will help you create a plan for improvement that fits your needs and schedule! All Full Game Analysis, a $99 value, will be FREE to all Hunting Hills Country Club members until the end of August.
Junior Academy Classes: Starting in September, The Hunting Hills Golf Academy will offer classes for Junior golfers ages 4-18, but why should your Juniors have to wait until September to take a lesson? HHCC is offering two more camp opportunities to our Juniors:
Operation 36 Golf Camp: camp will be held August 2-4 with two age groups; Juniors aged 7-10 will meet from 9-11 AM and juniors aged 10-14 will meet from 12-2 PM.
Sneak & Cleat/Jr. Lifeguard: camp will be held August 7-10 from 9 AM -1 PM. Only for juniors aged 5-12.
To sign up for any program or for more information, please contact Peter at PeterWeiselGolf@gmail.com or 973.464.8385.